Internet marketing tools and how to index your site on Google. These basic ABC's are critical for new websites that are launching or have just gone through a major redesign. If you are a do it yourselfer (DIYer) SEO manager, read this.
Twitter, Gmail, WordPress, Facebook and your URL
What are the ABC's for building seo for your website? With these basic link building tips you will get your website indexed on google quickly.
Everyone remembers to look for a good URL to get their website started, but many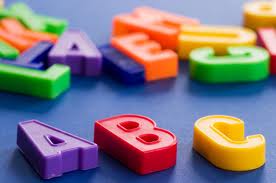 people forget that they will also want to own the same names for their blog, Twitter account, Gmail and maybe even a (800) number. You want your website found as soon as possible when you launch it and the best things you can do to make sure you are found is to have many other accounts pointing to it even before it exists. I call this "Cabbage Patch Marketing".
The Cabbage Patch Kids marketing company created demand first, through advertising, then released their product. This is not normally a marketing principle for a small business, but it works on the search engines. Give the search engines something to search for, on a popular site, and then when your site is available it can be indexed almost immediately. Just start doing a few searches for it organically through your pre-made links and your site will be indexed. No cost, no crazy link building, just search for your website through links that are already live. Follow these 5 steps to do it right.
5 steps to market your new website.
Get a URL with your keywords in the URL. I recommend getting it from a solid provider like IPOWER. They are a very inexpensive service and provide great, reliable service. They are by far one of the least expensive providers and offer many tools built into their service and have great customer service.
Tip #1 Get your website up ASAP
When you choose your web address try and stay away from hyphens or dashes in your URL if possible and . Even if it's not very good, you can make it better later when you are making money.
Tip #2 Set up a Twitter account
Use your URL as the name of your Twitter Account i.e. @semtrak (or at least a phrase that mentions your URL @semtrakseo).
Set up a link to your website from your new @semtrak account before the site exists and start Tweeting with people. This will be your first of many links that you will need for your new site. One goal for you will be to get into conversations with highly publicized organizations on Twitter. These tweets can quickly show up in organic searches for your company name and will show up in your organic search results. (This will be link #1.)
Tip#3 If you don't have a Facebook account get one.
Your business or service needs to be public and here is a place you can talk about your new website to your friends and put out links to products and services you may offer without being salesy. (This will be link #2.)
Tip#4 Get a LinkedIn and Gmail account (using your URL@gmail.com).
If you are serious about SEO it is almost required to have a Gmail account. At some point I bet you will get one so why not do it now?. Also, you want people to be able to contact you if they are interested, even if your website is still in its infancy stages. Overall, Gmail is a great place to start because of its access to other tools like Google Analytics and its ability to log into many different accounts on the web like YouTube and Facebook with one ID and password. Now go to your LinkedIn account and set up a private link to your website. (This will be link #3.)
5. Download WordPress (it's free)
WordPress is not just for blogs. It is a great platform for your website and can make your site look great. It has a minimal cost, but it will help you make a beautiful website not just a blog. This is a one-time investment in your new website and well worth it because it will teach you how to make a great site that is search engine friendly and will help your SEO. It will also ensure that you get your blog up quickly and it can be hosted directly on your new website.
If you are not ready to spend money on your website there are other services like Blogger that will get the job done, but I wouldn't recommend them unless you are only blogging for fun. Best practices say to have a blog on your website, because this will keep more of your traffic on your website. This is important if you are selling a product or offering a service. Having your new blog entries on your home page will also boost your SEO because your website will constantly be hosting new content as you write articles. (This can be link #4.)
Good Luck and Happy Blogging. Test out the Free SEO Tools Blog for more information on Facebook marketing and Google+.