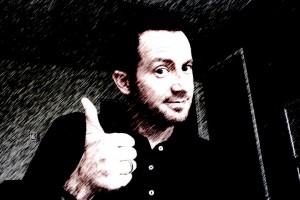 Mark Ruttan is a father, husband, christian, ex Firefighter and the business owner of Semtrak. Mark has been the owner of Semtrak, an internet marketing company in Laguna Niguel, CA, since 2007 and is hoping he will have a chance to boost your website ranking on the search engines. His mix of AdWords, social media and WordPress website optimization experience allows him to offer a unique perspective on website design, page optimization as as well as high level insights into your internet marketing and advertising campaigns.
Mark started Semtrak in 2007 as an online research and marketing firm, but his unique experience and understanding  of website design and marketing has grown his business to include a much broader range of consulting services. He is happy to consult with your business to help it reach it's potential internet marketing goals  or if you would like, semtrak will run your Adwords SEO or social media campaigns.
Mark can help your business understand the online marketing programs that you have and one's you are considering. He is focused on helping executives and corporations understand what is happening with their marketing, negotiating new contracts for SEO and Adwords management and all around able to consult with you to help you receive the best internet marketing experiences, no matter what internet marketing service you use.
If you have wondered if you are getting the most out of your buck for your marketing services, give Mark Ruttan a call to have him evaluate your website functionality, SEO campaigns and PPC marketing.
semtrak
Mark Ruttan
25202 Via Las Palmas
Laguna Niguel, CA 92677
(662) sem-trak (736-8725)
Link with him through