Pay-Per-Click and Adwords
Make Your Ads Work For You
If you would like your website on page 1 of Google there is no better way than using Pay-Per-Click and Adwords. Google Adwords is complicated, but don't worry that you are not technical enough to manage an Adwords campaign. Through our personalized processes you will be sure that you are reaching your target market at the lowest cost possib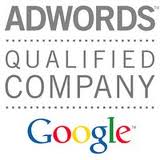 le. Adwords does not need to be expensive. Many of your greatest clicks can be had for roughly $1 per click – If you are optimizing your campaign correctly.
Considering a Pay-Per-Click campaign but, you're new to PPC, it can be a little overwhelming. How will you know you've picked your best keywords? Or which keywords bring you the most business? And, A/B testing – what the heck is that anyway?
Quite simply, we live and breathe PPC so you don't have to.
We'll get you set up with customer-attracting keywords and amazing ad copy. Semtrak's team of certified PPC experts monitor and optimize your campaign to ensure ongoing performance and results.
What else do you get with Semtrak? Complete transparency, jargon-free reports and no long-term contracts. So, what are you waiting for? Here are the ways you can get started with PPC:
PPC Campaign Management
Let us manage your Google Adwords campaigns and optimize them to be the most cost effective pay-per-click campaigns.
Facebook Ads
Put your brand on the Web's largest social network! If your clients are likely to find you here, why aren't you marketing here?
Local PPC
Attract new customers in your neighborhood.
Mobile Search
Put your brand, quite literally, in your audience's hands.
Audits and Consulting
Get custom-tailored help from us. Not sure which service is right for you? No worries, give us a call and we'll explain your options and the paid platform that best suits your company goals.
Call us at 1-662-736-8725 and let's talk about how we can best work together.Would you like email follow-up from one of our digital experts? "Contact Us"Need more information about PPC or our OC Business services?